MLM Business Experience
by Sweety
(INDIA)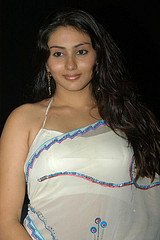 I was introduced to MLM by one of my friends three years ago. Since my friend was very familiar with MLM business opportunity and was doing well she asked me to join so that I could also earn some extra money.

I joined MLM and got detailed training on the products. The health and wellness products were no doubt excellent but I had a hard time in convincing people and selling the products. Moreover the MLM program required that I had to make the minimum monthly purchase. This made it difficult for me to build the down line. It is only by building the down line that the network expands.

To be successful in MLM you have to put all your efforts and you should also have the ability to convince people. It is the way of talking and convincing people that matters a lot in this business. I used to work day and night and was able to make around $300 on an average.

Though I was successful and was able to earn a fair amount every month now I'm looking for some better MLM business opportunity.

Appreciate if any one can suggest a good company.




Join in and write your own page! It's easy to do. How? Simply click here to return to Is MLM Your Cup of Tea?.