About Me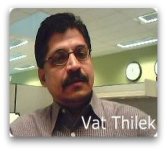 My name is Vat Thilek, the webmaster of 'Marketing Strategies' website. I offer you all, my warmest welcome, and look forward to guiding you in the right direction, and providing you with cutting edge 'Internet Marketing Strategies', that has worked and continue to work from me, with great success.
A Little Background
I had a natural flair towards 'Marketing' and writing thought provoking articles.
Career-wise, started off with an MBA in Marketing, later turned into professional Accountant. I went on aspiring to achieve more and more success in Corporate America.
My pursuit lead me into professional certifications in systems audit and ERP applications, far from my core interest and passion towards marketing and writing articles.
My dream at that time was to
'Retire Rich'.
Isn't that funny? How can you retire rich in a JOB?, that simply adds up to this:
J (ust) O(ver) B(roke)...
I had no clue whatsoever about "Making Money" other than slogging it out in a 9-5 job schedule. That was simply how, I was brought up. I grew up seeing my dad retire after sacrificing a good 35 years of his life in a Government job.
He went on to work post-retirement, because, there was still NO MONEY.
9-5 Frustrations
The daily frustrations of commuting to work, with most of my personal time devoted to finishing various projects and other office work started to weigh in.
Absence from home and family due to travel and tight work schedules took its toll not only on my health but also on my relationship.
The great divide finally forced on separation.....
I took some time off from my work, allowing me to introspect and seek solutions to enjoy more time with my family.
The result! My first Multi Level Marketing venture. But, success was not that easy as I was told and believed.
Lessons learned after two years of rigorous MLM work and failure...
> There is no such thing as 'Easy', 'Luck' etc.
> Work smart, not hard.
> There is a 'Right' and 'Wrong' way to doing things. But, learn to do it the 'SMART' way. 
I had no freaking clue that I did not have to live my life like this. I did not even in the wildest of my dreams think about 'Time' and 'Money' freedom. I had no concept of that whatsoever.
Solutions from the Net
Things slowly changed, my vision got cleared and the time and money freedom concept started to sink deep in me. All this happened after I started researching on the net.
Long story short, after years of research and study on 'Internet Marketing Strategies", I slowly began to apply the knowledge gained from various 'Internet Marketing Experts', through the coaching and training offered by them.
Training & Coaching
Internet Marketing Training From Big Boys
The Net Effect

SEO Brain Trust – The Only SEO Training of its Kind!

Simplified Marketing Guide

Internet Success Club- As Seen On TV

$100K Members – Recurring Income Streams
I attribute my success to the above training and coaching programs. But, I still continue to take the training AND attend marketing seminars both, online and offline, and keep abreast with the most current strategies and techniques.
Internet Marketing is continually evolving…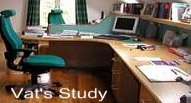 Working from my Home, I am now a fulltime Internet Marketer, and make a better income and living than my previous 'HIGH' salaried jobs.
An achievement I am proud of till this day, not just because of the money, but, because of the 'TIME' freedom that I enjoy with my family, working my 'PASSION', 'When' I want.
And hopefully, "My Story" will make you open your eyes to the fact that, there is a 'WAY' if you are indeed 'Passionate' and 'Determined' to achieve 'TIME' & 'MONEY' freedom online.
Go after your 'DREAM' and 'Make it Happen'.
Cheers!


Vat Thilek
CPA, MBA (Marketing)
Contact Me with Your Questions/Concerns
Browse Popular Topics