MY MLM SUCCESS STORY
by SONIA
(Bangalore,India)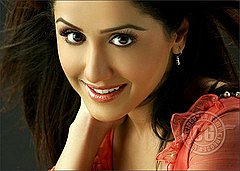 I am a housewife and was always on the lookout for a job. I joined a MLM Business Opportunity six years ago on my friend's insistence. The MLM business which I joined was dealing with home care, cosmetics, personal care, and health and wellness products.

At first I was unwilling and was not paying attention in selling things to somebody. So she recommended me to attend some meetings and family gatherings and to decide after having a detailed look at it. I attended two training camps also to have a detailed study of the products. After few visits, I was confident that the business of multi level marketing was very good.

I got myself registered under my friend's chain as in the business it is necessary for you to be introduced by someone. Initially I invited my neighbours, friends and acquaintances to have a look at the products that I was dealing with. Slowly I gained their confidence and told them the idea behind the marketing and how they can earn sufficient amount by sitting at home. The start-up was little difficult as a monthly purchase of $150 was required but now after six years I am leading a comfortable and luxurious life.

I have introduced many friends and in turn my friends have introduced many other people. So I know my chain members only and 90 % of the people are referrals from my chain. The products are very good and I use it daily. After working in this business I have become more independent, have my own circle of friends and enjoy life.

It is always better to start earning if you have the passion, enthusiasm and ability to do it. MLM is an independent business and you do not have to fear about your boss or subordinates. Sometimes a monthly target is given that is easily achievable.

I would recommend people to join any MLM Business Opportunity, that does not involve a monthly purchase requirement, if you can find one, and be independent in their own ways. Today I can say with pride that I am leading a luxurious and lavish lifestyle because of the MLM that I have joined.